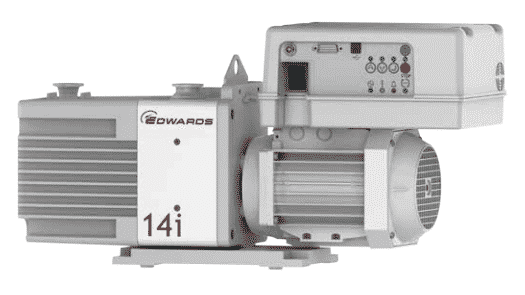 The new and improved nRVi series of oil sealed rotary vane pumps are developed to provide upgradation and stability  in global performance along with the brand new communication technology. The oil sealed vacuum pump technology is introduced in the 21st century by integrating the Edwards' field proven drive with the leading RV range.
An improvance in control is attained by using the nXDS technology in the new drive which is added for better installation and remote start/stop functions. The new autosensing wide range operation provides greater pumping speeds that are achieved regardless of power supply (50 Hz or 60 Hz) making the Edwards RV12 with 12m3h-1 pumping speed into an nRV14i with 14m3h-1 pumping speed to provide enhancement and stability in global performance.
Features and benefits
There's a choice between four pumps ranging from 3.9 to 14.2m3h-1
Trustworthy RV reliability and operation with an industry verified drive design
Edwards Intellectual Property is is used in the universal voltage operation for a protective and dependable dual voltage operation : 100 – 127 B AC RMS 50/60 Hz and 200 – 240 V AC RMS 50/60 Hz
The European Harmonic Emission Requirements of EN61000-3-2 is met with the updated EMC variant giving high voltage operation (200 – 240 V)
Speed control for tuning and/or powersaving obtained with STANDBY mode
Can be controlled manually, with simple remotrol control and serial communication control
Control of auxiliary valve
Replication of conventional Direct-On-Line (DOL) applications with the optional AUTO-START functionality.